You can limit both the maximum power and top speed on your KUBERG Trial Hero. These can be set from the Kuberg Volt app (iOS and Android) or with bike's programming button.
To set up the maximum power with bike's hardware programming buttons, follow these steps:
Turn off your bike.
Press and hold the programming button located on the top panel between the seat and the steering column.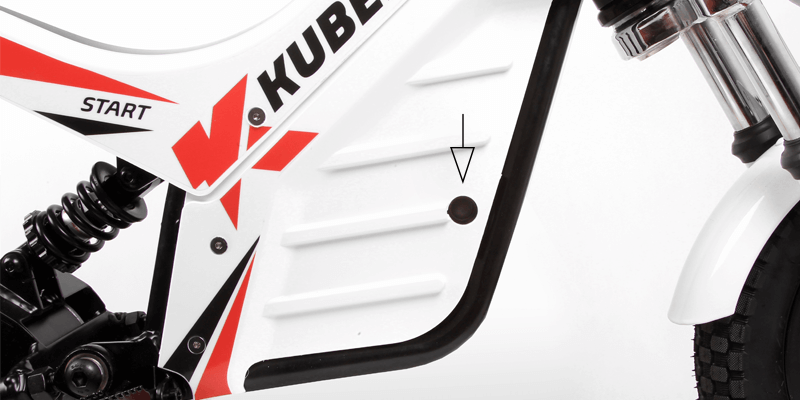 Turn on your bike.
The battery level indicator next to the throttle will flash one, two or three times to indicate the desired power mode. One flash indicates Beginner Mode (low-power), two flashes indicate Sports Mode (medium-power) and three flashes indicate Race Mode (maximum-power). Let go of the control button after the number of flashes corresponding to your desired power mode. For example, if you want the medium power mode, hold the control button for two flashes and release.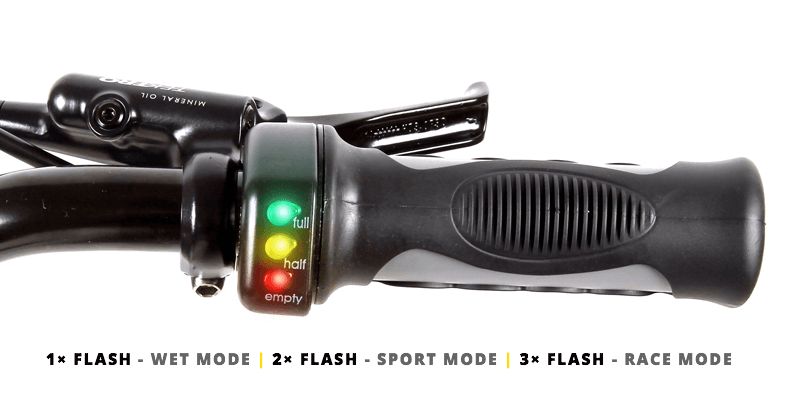 The power mode is set. If you want to set a different power mode level, repeat the process from step 1.
Please note that some older models might have an on/off switch in addition to the magnetic kill switch. In that case, keep the magnetic kill switch in ON position and turn on/off the bike with the on/off switch.
To set up the top speed with bike's hardware settings button, follow these steps:
With the bike on, hold the programming button in for 5 seconds - The throttle LED lights will flash. - This means that programming mode has been selected.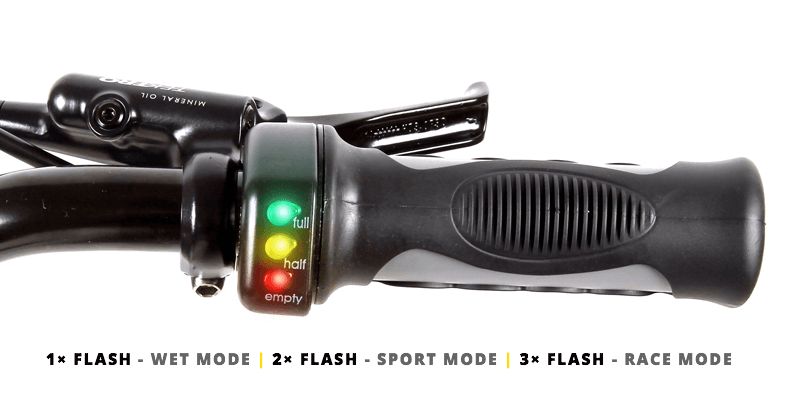 Release the button and lift the back of the bike carefully and turn the throttle. Warning! Rear wheel will spin during the set up procedure!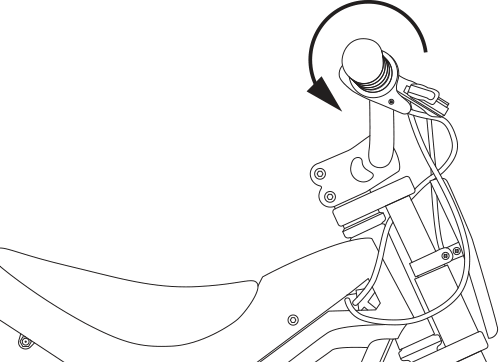 Hold the throttle at the desired speed level for several seconds until the throttle LED lights flash again.
The bike will then automatically turn on and back on again (this means the bike has now programmed to that top speed). The top speed will now be set at that speed. The bike will remain in this speed setting if turned off and back on, and does not need to be re-selected each time. To select another top speed, repeat this process.
If you want to set again the maximum possible top speed, set a new Powe